The Habit Factor® is a Game-Changer!

Nobody wants to waste their time chasing bogus, regurgitated self-help ideas and theories. Believe me, I know! (That used to be me!)

You don't want that and I don't want that for you.

The Habit Factor® is completely different from anything that has ever come before it, and provides a totally unique, proven process/methodology to follow!

---

---

---
I took the below screen shot because I was in awe of the company both above and below The Habit Factor®!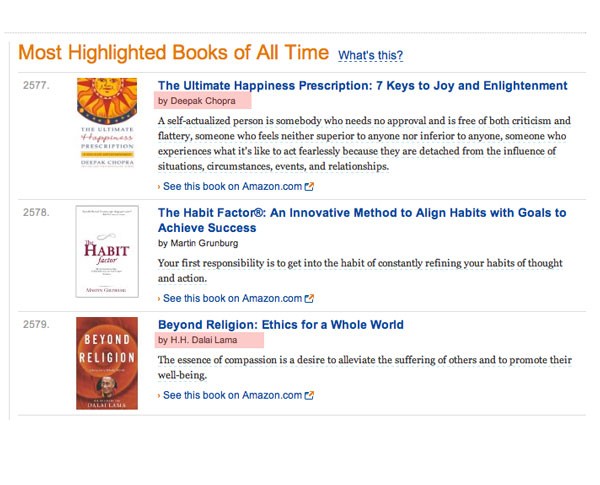 ---
Being invited to speak at TEDx in the United Arab Emirates was a dream come true (one I didn't even know I had ; )

It was made somehow even cooler by Lifehacker.com picking up the talk and featuring it in this "Achieve your goals more easily by creating related, sustainable habits" post.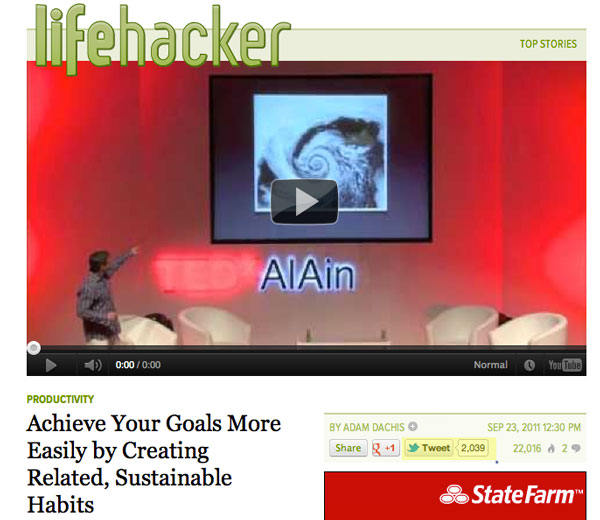 Although, it isn't just about the book and app reviews either, for me, receiving personal emails may be the most rewarding part of all of this!
Three or four years... "very helpful in developing several good habits and keeping focused."
And this... from a psychologist...

---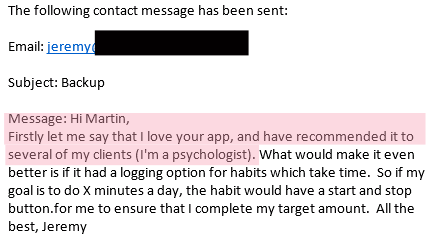 ---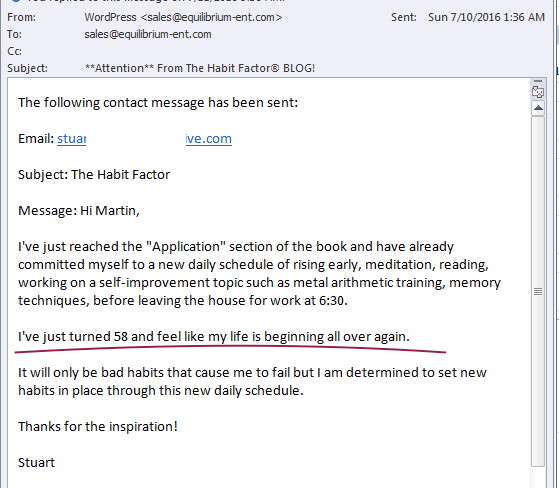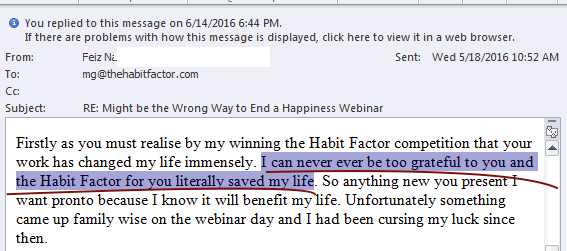 So, this is why the book and the app exist.

This is why this course exists.

The people who are committed to their personal development and applying The Habit Factor® will realize amazing results.
And, it's worth noting, THIS is what fires me up — knowing you can become who and what you want to become.

Your potential is your only competition!

Get after it — believe in yourself, be kind to yourself and know it's a process!

And, yes, I'll be looking forward to YOUR email in the near future!

Best,

~mg

Complete and Continue